The Mechanics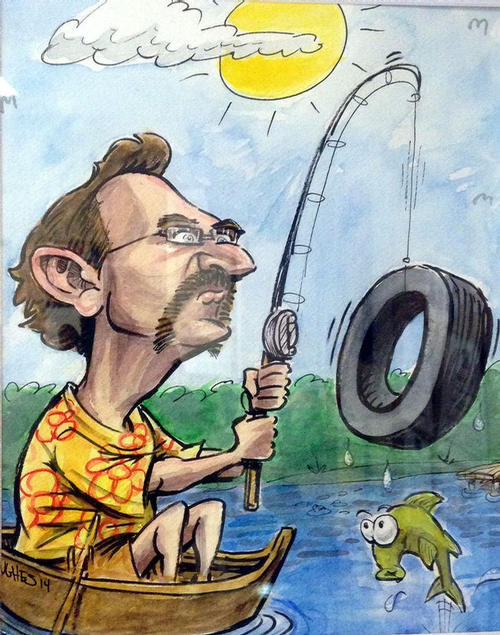 The mechanics at Ryan Imported Car Repair in Northampton, MA, are absolute automotive geniuses. They have been working on cars since they were just kids and are capable of diagnosing and replacing even the hardest to reach broken parts on the rarest of cars, which don't come with instructions, by the way. They're certified to repair emissions errors, can remedy even the most dysfunctional air conditioning, regularly install ignition interlock systems, and are your local authority when it comes to installing and maintaining options to make your diesel run on vegetable oil. There's more than 100 years of combined automotive experience in this garage!
Joe Ryan
Get to know Joe Ryan... He already knows your car! Born with a 14mm wrench in his hand, Joe Ryan is a genius mechanic, a successful business man, and the authority when it comes to repairing rare cars. He enjoys his job because he gets to solve problems all day and actually work on cars, rather then remain trapped inside an office like most garage owners of this caliber.
Joe owns and drives a variety of imported cars and trucks, including ones that have been converted to run on vegetable oil. He is an ASE Master Technician for over 40 years, and a Registered Emissions Repair Mechanic for Massachusetts Emissions Failures. He is most proud of staying in business since 1978 and his family. Ask him about the VW race cars that he used to build, sometime...
Tim Ryan
When you grow up in a shop like Ryan Imported, it's safe to assume that you'll be a gifted mechanic later in your life and Tim is living proof of this theory. He started working at Ryan's when he was just a teenager and is now very well acquainted with darned near every make and model of passenger car in existence: new, old, foreign, domestic, common, strange, British, German, American, Wentworth, metric, fractional, Imperial, you name it! Tim's seen it!
With an old-fashioned approach, current techniques and modern tools, Tim is a versatile balance of the stuff that only legendary technicians are made of.